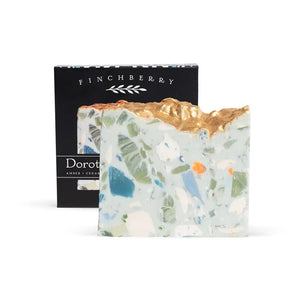 FinchBerry- Dorothy Soap
Dorothy - Terrazzo Soap Scent: Amber and Cedarwood FinchBerry Soaps are all vegan-friendly, gluten-free and preservative-free.
They make a great addition to boutiques, spas, gift shops, etc.
Ingredients: Purified water, saponified oils of organic olive, organic coconut, palm, shea butter, select essential and/or fragrance oils, mica, oxides, cosmetic glitter.